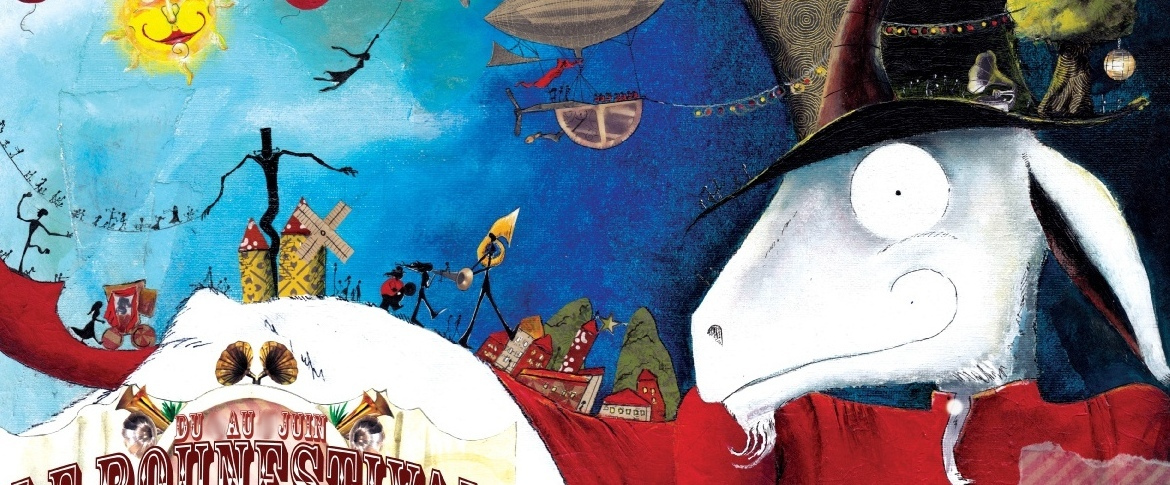 About 10 years ago a young man called Romain started an association to promote cultural activities around the river Verdon, an area a bit forgotten between the big cities of the C

ôt

e d'Azur and the bigger cities further north. It was par hazard that we had been WWOOFers at a farm of friends of his, even before we had bought La Vudéle!

Le Plancher des chêvres

offers music, workshops, even a little café nowadays but our favorite remains Le Théâtre à Domicile, a live performance of young artists from the region

,

always hosted at someone's home.
I

n March and November we choose from a list of hosts and reserve our spots as space is always limited by the size of the living room, lounge room, converted barn, wherever this event takes place. We have watched

and applauded

singers, comedians, a story teller, performers, sometimes one-man or one-woman shows, sometimes duos but never more. It's all very small and intimate, there is no stage, sometimes a microphone and never a light show or any special effects aside from what the artists can bring or do themselves, sometimes with the help of the audi

ence

.
The best part is the shared meal afterwards where everyone brings a dish or a bottle and everything is shared. A great way to meet new people, to see acquaintances after the summer or after the winter and to visit and explore parts of this region we

normally would not have the privilege of!
The performer this March is Morbac, a vocalist using only his voice and various items he finds, like a baguette, some glasses, a gourde on top of a wardrobe, a bottle of water

,

to create sounds and music: we very

much enjoyed

this unusual creative performance and were pleased to discover

the farm where it was held,

in Moissac Bellevue

.
In late summer we also very much enjoy the Piano sur le Lac, another fantastic opportunity to absorb some regional culture before the winter:

a real piano on a ponton, floating on the lac Sainte Croix whilst the audiences is installed on the beach! Part of the series Piano sur la Mer which must be very challenging with the waves on the Med the musicians and spectators alike. People bri

n

g picnic ham

pers,

chairs, their dogs and children, and an air of lightheartedness ensues, at the end of a hot summer as usually the end of August the evenings have become much fresher

.
Supported by the region PACA and several local organisations we hope Le Plancher des Ch

è

vres will provide us with many more wonderful shows and events!